Heat Output Surveys Made Easy!
RHOSCARS is an online service for radiator heat output surveying, calculation, and reporting. Using the Radiator Heat Output Survey Tool (RHOST) apps, surveyors can easily capture radiator sizes and characteristics during site surveys before generating heat output calculation and reports via RHOSCARS.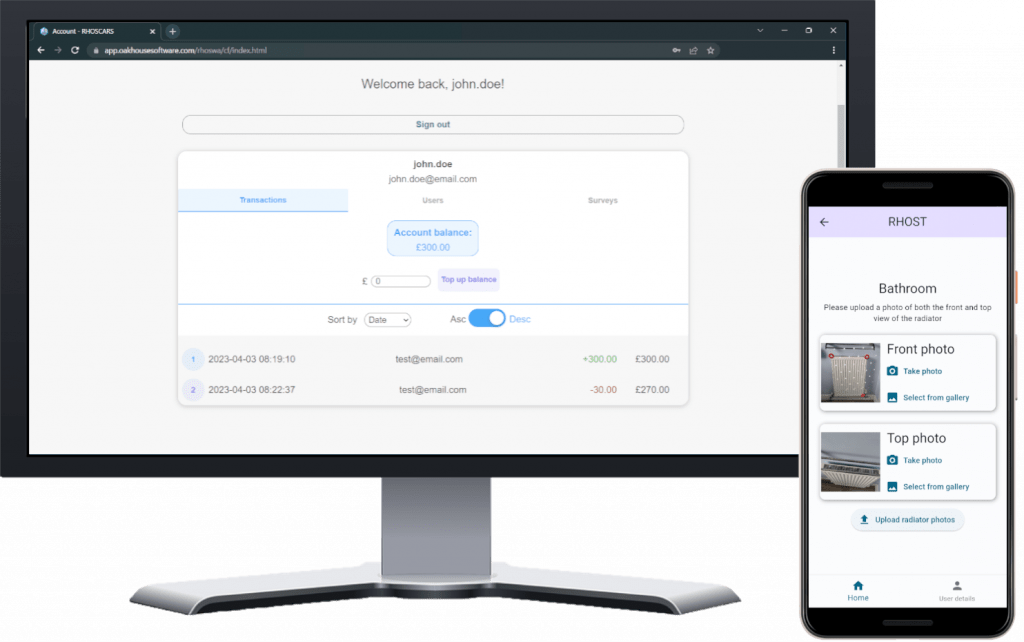 Digital Twin for Energy Efficiency Solutions
The Digital Twin software solutions apply Oakhouse Software's proprietary 3D technologies and its WISDOM for Digital Twin cloud platform in the energy sector. With a range of software technologies like Geographical Information System (GIS), Artificial Intelligence (AI), 3D Virtual Reality (VR) Simulations, and Data Driven Decision Making tools integrated in a cloud service platform, we provide bespoke solutions and business consulting in aide of Energy Efficiency.